No email login necessary.

CONTACT THE SURGE BUSINESS ASSOCIATE

OR SURGE365 MEMBER WHO SHARED THIS WITH YOU.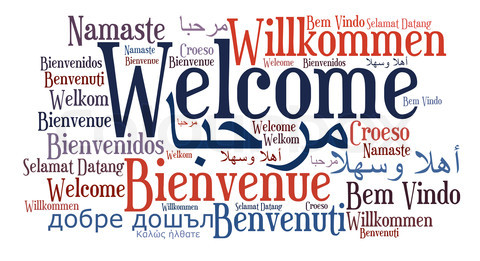 THIS SITE IS NOW ARCHIVED.
(#BetterThanDonuts)
 
FOR THE LATEST INFORMATION ABOUT #SURGE365

OR TO INQUIRE ABOUT JOINING THE REED TEAM,

CONTACT KEN AND CYNTH'YA REED VIA

WHY TRAVEL AGENTS ARE UNDERPAID
Independent Schedules .
Subject To Change Without Notice.
FOUR DAYS A WEEK!
Mon-Thurs 7:30 a.m.-7:50 a.m. EDT
The V.I.E.W. (Variety of Ideas to Enrich Your Wealth)
712-432-0075 pin 261118#
Playback 1-712-432-1085# SAME PIN
Mon: Time To Travel 
Tues: Leadership Lessons  
Wed: Winning Ways
Thurs: Thriving Tips
8:00 a.m. - 8:30 a.m. EDT  
Fulfilling The Dream Inspirational Training Call
Ends with Scripture & Prayer
(641) 715-3650 PIN 962811

Playback  (641) 715-3649
with the same pin
Mon: TGIM Thank God It's Monday /Tues: Terrific Marketing Day
Wed: Wisdom Day/ Thurs: Tantalizing Travel Tips Thursday
WEEKLY CALLS
SUNDAY 8 p.m. - 8:45 p.m. EDT
(Rebranded from Spirit Vision)

Now: Team Synergy 365 Global Leadership Call
www.TeamSynergy365.com
with Founding Director Lucretia Davis-Daniel
712-432-0075 pin 708414#
Playback: 712-432-1085 SAME PIN
_______________________
MONDAY 1 p.m.-2 p.m. EDT
#Surge365 NEW CREW Training Call
w/ Dawn Baracco, Susan Horton & Jake Culbertson
712-432-3100 pin #679095
(Live)


MONDAY 8:30 p.m.- 9:00 p.m. EDT
"THREE & FREE" COMMITMENT CALL
w/ Jeanie Sharpless
Reference: www.SharplessCall.com
712-432-0900 pin PIN 104605#
Playback 712-432-0990 SAME PIN
MONDAY 9:30 p.m. -10 p.m. EDT
SURGE365 CHAMPIONS CALL
Highest Paid-to-Date Top Director Juliet St. John
712-432-0075 PIN 474053#
Playback 712-432-1085 SAME PIN
______________________________
WEDNESDAYS 1pm EDT & 10am PDT

SURGE NATION BLOG TALK RADIO
with Hosts Doreen Wong, Jake Culbertson & Dawn Baracco 
www.BlogTalkRadio.com/SurgeNation (Archives available)
Listen Live by Phone (914) 205-5579 (no PIN needed)
___________________________________
THURSDAY 11:30 ET a.m.
Teame-365.com #SURGE365 Leadership Call
w/Loranzo Ladson

Dial 641-715-3865  PIN 668895#
Playback: 641-715-3868 SAME PIN
____________________________________
FRIDAY 11a.m. ET
R.estore E.nergize N.avigate E.xcel W.in
w/ Arlyne Thompson
712-432-0075 PIN 889373#
Playback: 712-432-1085 SAME PIN
__________________________________ 
1ST  SATURDAY OF THE MONTH

COACH TOMER'S LEADERSHIP CALL

Life Lessons from
Visionary Founder Coach J. Lloyd Tomer.
Time: 12N EDT 11am CDT 


Dial: 712-432-0900 PIN 306199#
Playback 7 days week/24-7
712-423-0990 Same PIN
 3RD WEDNESDAYS
NuAttitude A.C.T.I.O.N.o.w.
Apply Concrete Tactics, Initiate Options, No Opportunity Waits! Features Personal Interviews & Life CoachTopics w/a Spiritual & Business & Personal Perspective
Hosts: Ken & Cynth'ya Reed.
3rd Wed. Live @ 9:30am EDT

712-432-0075 pin 802089#

Playback 7 Days/Week: 712-432-1085 SAME PIN. 
**********************

The #VORTEX #Surge365  WEBINAR

with Rick & Brenda Reese
Use the following link below
for all Reese webinars
or listen by phone: 1+(213) 416-1560; PIN 418 492 918#


SCHEDULED TIMES & TYPES:
 
Dedicated to Non profits, traditional business owners & civic groups who do not need to build a business.

Mondays 1pm EDT
Fundraising! (Turning Travel Dollars into Mission Dollars) 

FOR NON-PROFITS, FAITH BASED & CIVIC GROUPS
Turning travel dollars into #mission dollars. 
WEBINAR FOR THE GENERAL PUBLIC:
Tuesdays @ 9pm EDT

Saturdays @ 1pm EDT
Advertisement
NEW VIDEOS ALWAYS COMING!!!  STAY TUNED!
BOOKMARK & SHARE THIS SITE. 
Ads not part of #Surge365
HAPPY IN HOTLANTA 1/30/16